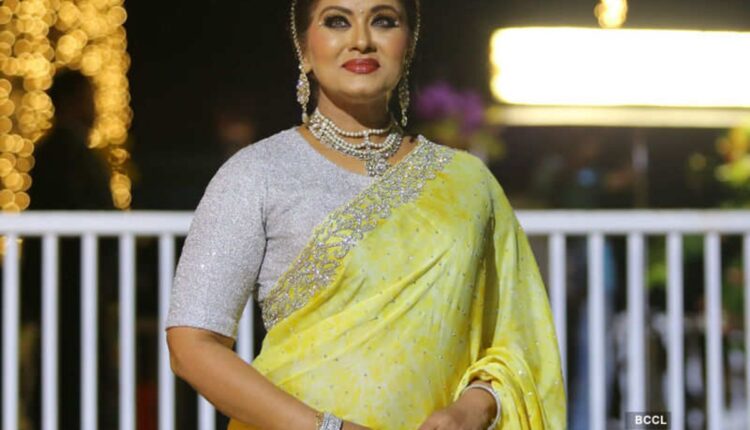 Actress Sudhaa Chandran, on Thursday claimed in a video shared on her social media account, that a CISF personnel at Mumbai airport forced her to remove her artificial limb.
According to Sudhaa, she was flying from Mumbai to Hyderabad, and through frisking, she was requested to remove her artificial limb. Addressing PM Modi, Sudhaa stated in the video, "This is an appeal to the central government and state government. I am an actress and dancer by profession, who has danced with an artificial limb and created history, and made my country feel very proud of me. But every time I go on my professional visits, each time I am stopped at the airport. And when I request them at the security – to the CISF officers – that please do an ETD test for my artificial limb, they still want me to remove my artificial limb and show it to them. Is it humanly possible? Is this what our country is talking about? Is this the respect one woman gives to another woman in our society?… It's very disheartening. It's very humiliating when I am told to show my artificial limb or remove my artificial limb."
The CISF responded to her video and shared a temporary which acknowledged, "She frisked her and took a swab for ETD check and allowed her to proceed for boarding at about 17:36 hours. At about 18:36 hours, she boarded from B/G 50 for her destination." An ETD is a machine that detects explosive particles or traces current in a gadget.
Anil Pandey, a CISF spokesperson, in an interview with BT stated, "We have specifically briefed our staff members at all the airports to ensure that no passenger should feel that they are being humiliated because of a prosthetic limb. We take utmost care and have a humanitarian approach while frisking all passengers including those with prosthetic limbs. Sudhaa Chandran is a renowned actress, but even a non-celebrity is never asked to remove their artificial limb. We don't know why she claimed it, but she was never asked to remove it. It is a practice followed by the CISF to not ask anyone to remove any prosthetic limbs."